Fishing Reports
Welcome to the Hatteras Harbor Marina Fishing Report.
Our fishing reports appear just below these photos. Be sure to visit this page daily for current fishing reports and photos. Thank you and good fishing!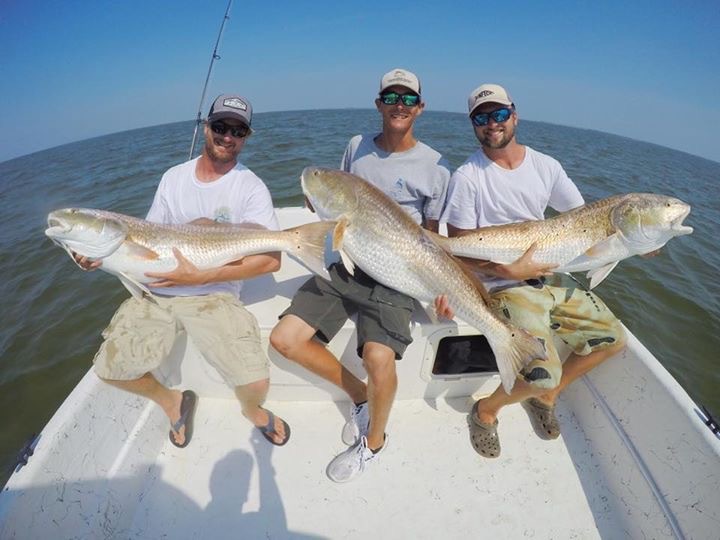 Red Drum Releases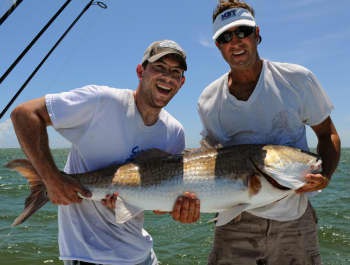 Red Drum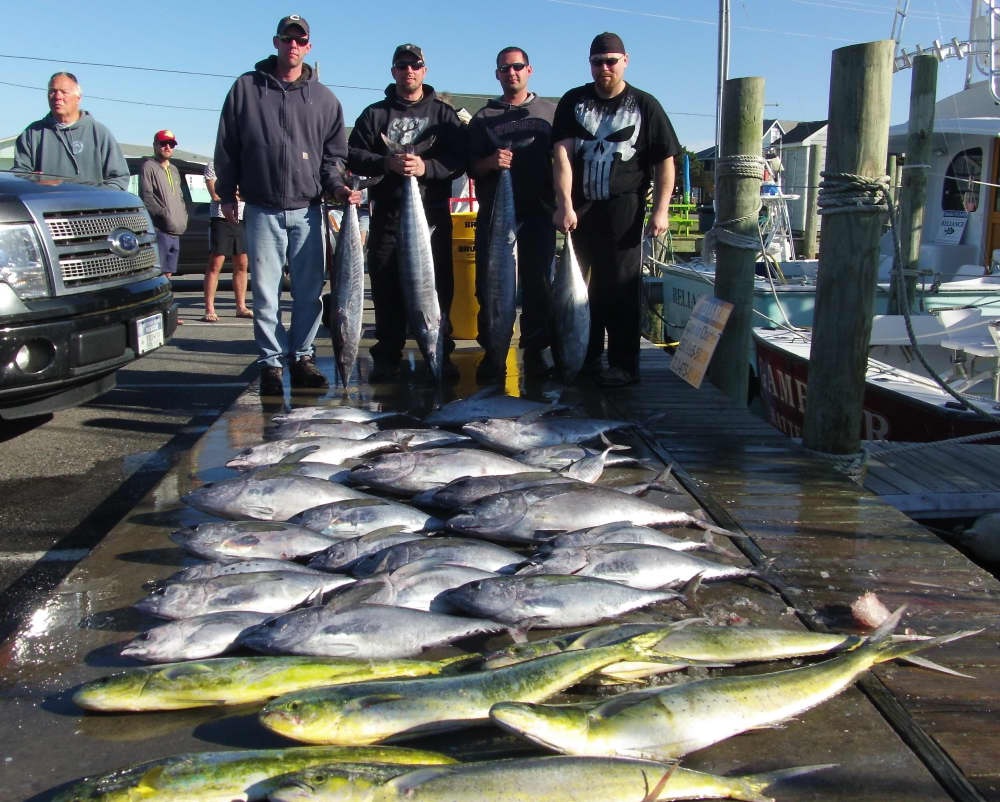 Mixed Grill!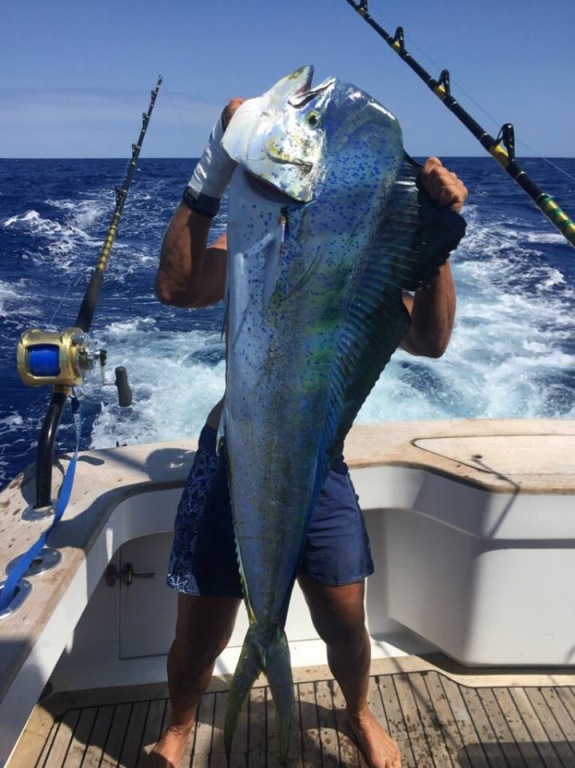 Big Bull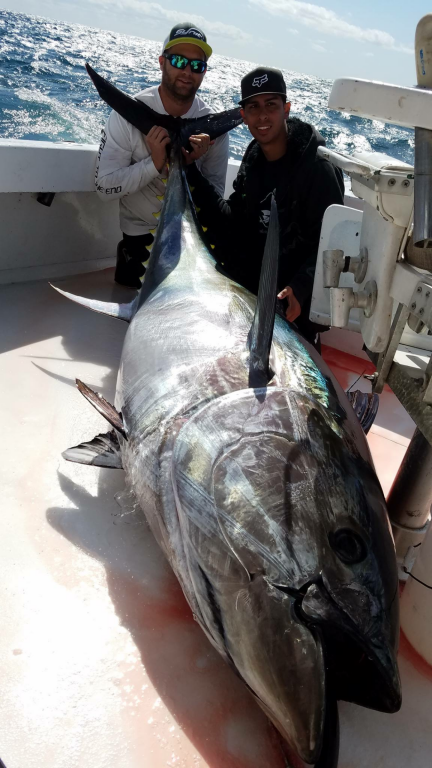 Bluefin Tuna
Wednesday, February 21, 2018
What a beautiful day to be outside - the weather is absolutely gorgeous! We had one charter to head out to the Gulfstream and they were rewarded with a good catch of Blackfin Tuna. They returned with smiling faces and red cheeks from the abundant sunshine. We are currently booking charters - so don't miss out on your opportunity to get out fishing! We offer inshore, near shore and offshore trips.
Citations:
Robert Caulkins of Sequin, WA: 25 lb. Blackfin Tuna on Good Times.
Karry Batson of Sequin, WA: 20 lb. Blackfin Tuna on Good Times.
William Batson of Sequin, WA: 25 lb. Blackfin Tuna on Good Times.
Sunday, February 18, 2018
A few boats today tried their hand on a fairly choppy day. They found both Yellowfin and Blackfin Tuna and headed back to the dock a little early. Weather was in the mid 50's with a steady 20-25mph wind.
Predator: David Taylor of Chesapeake, VA caught a 25lb Blackfin Tuna.

Friday, February 16, 2018
SW winds kept all boats docked today. Warmer weather and calmer winds should allow charters to get out by Sunday - with temperatures forecast to be in the 70's! We're looking forward to more Spring-like conditions.
Wednesday, February 14, 2018
Sending out lots of love and good wishes from all the fishes at Hatteras Harbor Marina! We had a boat fish offshore today with a happy couple celebrating Valentine's Day. They returned early with a real nice catch of Blackfin Tuna. It's been a rather damp, blustery day with warmer weather expected later this week.
Citations:
Scott Burrows of Westminster, MD: 24 lb. and 26 lb. Blackfin Tuna on Tuna Duck.
Joy Caspers of Westminster, MD: 24 lb. and 26 lb. Blackfin Tuna on Tuna Duck.

Sunday, February 11, 2018
So warm today! Temperatures were pushing close to 70 today with a light breeze. No boats were fishing today but several captains were on their boats working on getting ready for their next anglers. That could be you so give us a call 1-800-676-4939.
Saturday, February 10, 2018
South winds brought much warmer temperatures along with some rain showers. One charter fished offshore today and were rewarded with a dozen to twenty nice size Blackfin Tuna. Sounds like the tuna has been waiting for anglers to get out and throw some bait in their direction! Mild temps are predicted this week with chances of showers each day. Don't miss out if you're on the island - February is a great time to venture to the Gulf Stream.

Friday, February 09, 2018
We finally had an offshore charter that managed to get out and fish! It has been a while. Winds blew from the northeast making for a considerably rough ride, but they persevered and made it back with a nice jag of Yellowfin Tuna. The weather is supposed to warm up but it will be accompanied by several days of rain. Don't miss out on your chance to go fishing - we offer inshore, near shore, and offshore charters. Give us a call at 800-676-4939 and we'll be glad to hook you up!

Friday, January 26, 2018
We had a commercial boat head offshore this morning. He reported some Yellowfin Tuna and stated that he broke a Bluefin Tuna off and lost it. Warmer weather is forecast for this weekend along with some rain. Interested in fishing? Give us a call at 800-676-4939 and book the fishing adventure of your choice!

Monday, January 22, 2018
Excellent bottom fishing today with Triggerfish and Sea Bass with a few Amberjack.
Sunday, January 21, 2018
Finally some fishing to report! Weather warmed up a lot and winds died down to make for a really beautiful day. We had a couple of boats out fishing and they reported in good Blackfin Tuna fishing with a larger class fish, King Mackerel, Amberjack and Albacore. Sharks were thick today and several fish didn't make it to the boat but all in all not a bad day!

Friday, January 19, 2018
What a surprising month January has been as far as weather is concerned! Everyone woke early Thursday morning to snowy conditions with accumulations anywhere from 3' - 6". It's rare to receive a snow day on the island, but businesses and schools were closed and most people built snowmen and went sledding! Temperatures in the mid 50's today has erased most of the cold, wet piles of snow. The weather is supposed to be milder for the next week or so, let's hope we can back to fishing again real soon.
Saturday, January 13, 2018
We had much warmer weather this past week, which help to thaw waterways and free the fleet. The water was extremely low in the Pamlico Sound making it impossible for the duck hunters to get out. A front moved through late last night bringing severe thunderstorms and wind gusts over 70 mph. The wind turned NW today bringing the water back in and duck hunters went out to the blinds. They returned with Pintails, Redheads, and Black Ducks. The Captains are getting restless - let's hope the weather continues to improve!


Saturday, January 06, 2018
Low temps continue along the coast keeping conditions rather icey. Some hardy hunters went out this morning and learned the true meaning of "good weather for ducks". We hope everyone is staying warm through this extremely cold stretch.

Friday, January 05, 2018
Winter storm Grayson ripped through the island late Wednesday and left us covered in a thick layer of ice topped with at least 3 inches of snow. NW winds flooded the soundside and there was some ocean overwash. The creek has finally thawed and released the boats from its grip. Gale force winds kept all boats at the dock. Warmer weather is predicted for next week. Let's hope so!!
Wednesday, January 03, 2018
The fleet remains iced in and we are expecting high winds, freezing rain, and snowfall that may even accumulate overnight. We hope that everyone is prepared for this winter storm as it seems like it will move right up the East Coast. Stay warm and be safe! Good weather for ducks!
Saturday, December 30, 2017
A few boats out fishing today in chilly temps that stayed around mid 40's. They caught good Blackfin Tuna and some King Mackerel.
Friday, December 29, 2017
We hope everyone enjoyed a nice Christmas with family and friends. We are in and out of the office until January 1, then we'll be back in full swing.
Not much been happening on the fishing front, the commercial King Mackerel fishing has been good with both trolling and live bait bites. Duck hunting has been really good and the weather has been cooperating- cold and windy.
Friday, December 22, 2017
Several boats took advantage of the milder weather today and went "live baiting" for King Mackerel. They returned with nice catches before the rain set in this afternoon. Need last minute Christmas gifts? We'll be open tomorrow and then we'll close until after the first of the year.
Thursday, December 21, 2017
Not much going on in fishing today, but the duck hunters have been doing well, lots of ducks are flying so now is a great time to get out on the water to get your share.

Tuesday, December 19, 2017
Several offshore boats fished commercially and had a good day with King Mackerel catches. The weather is supposed to be on the milder side throughout the week. Get your fishing in before the Winter Solstice!