Fishing Reports
Welcome to the Hatteras Harbor Marina Fishing Report.
Our fishing reports appear just below these photos. Be sure to visit this page daily for current fishing reports and photos. Thank you and good fishing!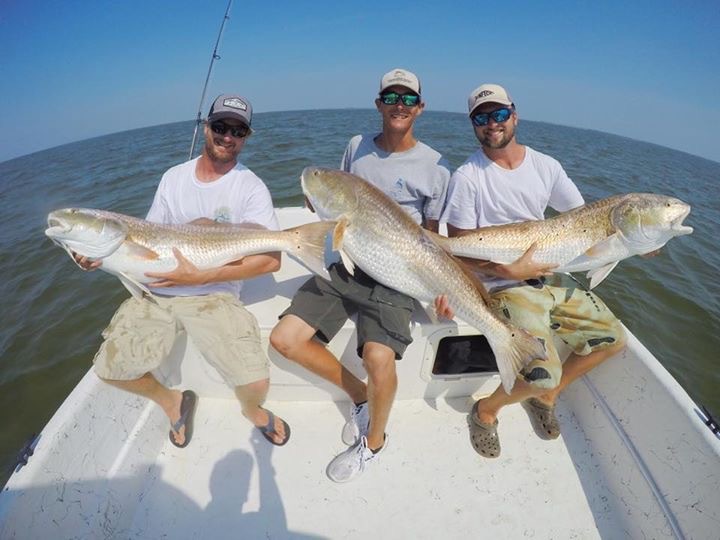 Red Drum Releases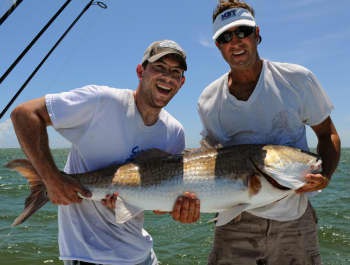 Red Drum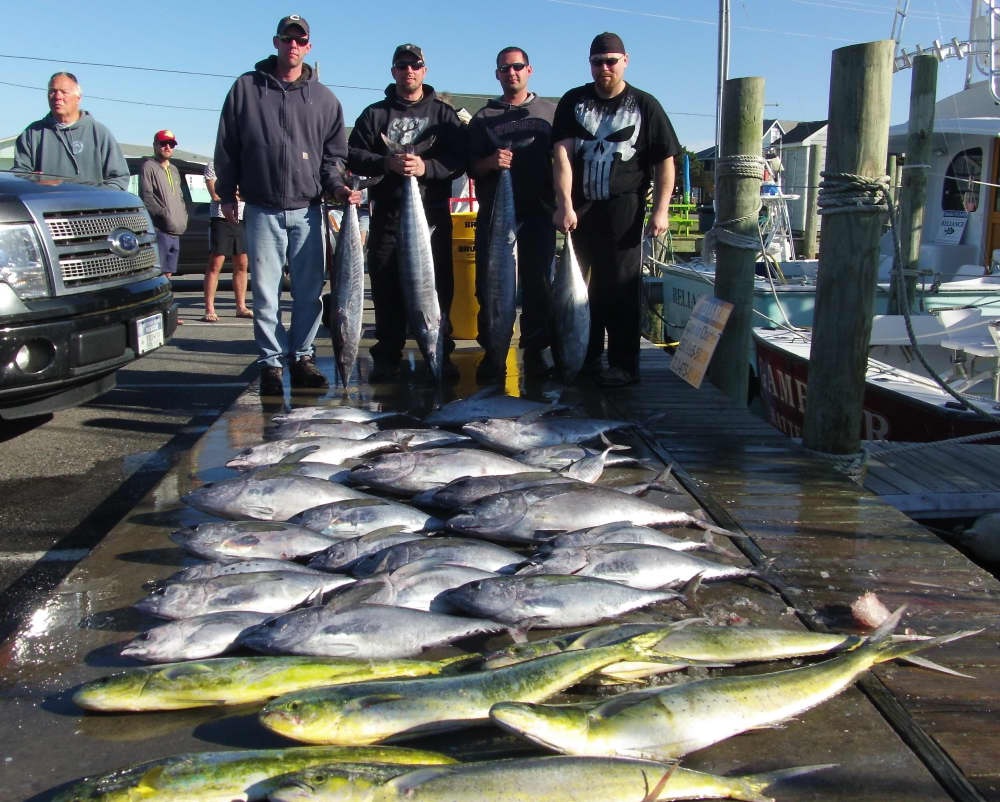 Mixed Grill!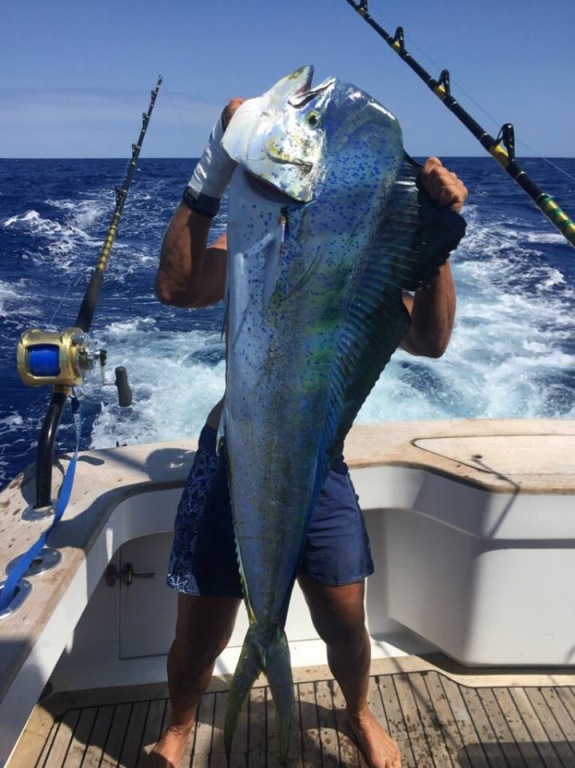 Big Bull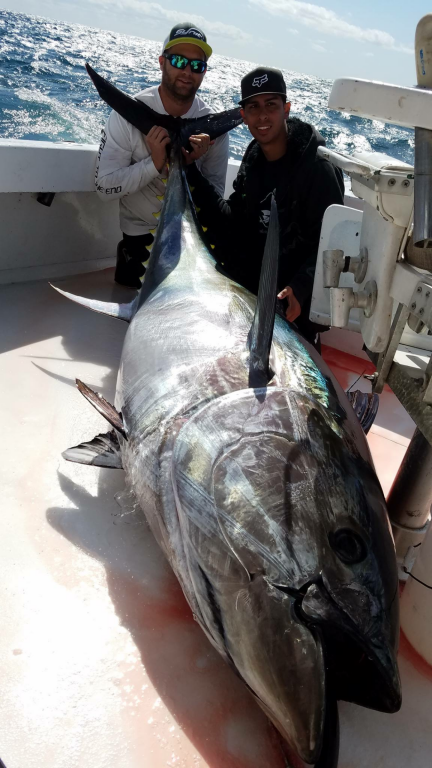 Bluefin Tuna
Tuesday, December 18, 2018
Another day of cold wind but it's that time of year. Some great gifts in the store 40% off. Come grab that perfect thing for someone on your Christmas list. We will be open the rest of the week 6AM-5PM and will be closed starting Sunday Dec 23rd and reopen Jan 2nd.
Saturday, December 15, 2018
We are experiencing tremendous rainfall amounts and are under a flash flood advisory today. Duck hunters went out and had a great day with Pintail, Red Head, Bufflehead, Brant, and Scoter - something to be said about "It's good weather for ducks". They returned early because of heavy rains and low visibility. Big seas kept offshore boats at the dock.
Friday, December 14, 2018
We had overcast skies along with much warmer temperatures today. No boats fished, but we had some hunting guides getting set up to take hunters out into Pamlico Sound for waterfowl charters. We are forecast to receive heavy rainfall from this evening into the day tomorrow. Be safe and keep dry!
Thursday, December 13, 2018
We finally had a few boats to fish offshore after 5 days of big seas and high winds. Most were commercial fishing and the King Mackerel bite was on! One charter went after Tuna but did not prevail. Hopefully the weather will let up so they can continue, although more rain is forecast for the weekend.
Saturday, December 08, 2018
We had two charters go out today and they experienced a good King Mackerel bite and one Wahoo was caught. It is cold and raw here but we did get our annual Christmas Parade in without any rain. A coastal storm is upon us and we can look for high wind from the NE with rain and possibly snow the rest of the weekend. Stay safe!
Friday, December 07, 2018
Several boats went out commercial fishing for King Mackerel today. One charter fished and they returned with a Blackfin Tuna and some King Mackerel. A coastal storm is forecast for later this weekend and will probably affect fishing conditions. Keep in touch!
Citation:
Charles Goss III of Chalfont, PA: 32 lb. Blackfin Tuna on Release.

Saturday, December 01, 2018
We had a handful of boats head out to the Gulf Stream today. The weather was fairly mild, although overcast with rain showers later in the afternoon. They experienced a good Blackfin Tuna bite and they went live baiting for King Mackerel. Some nice big fish were thrown on the dock! A Wahoo was reported by a private boat. December is here and it's only 24 days until Christmas - we have lots of gift ideas in our Ship's Store - stop by and find something for that special someone!
Citations:
Miltos Stefanitsis of Henrico, VA: 29 lb. Blackfin Tuna on Good Times.
Jeffery Lavender of Portsmouth, VA: 28 lb. Blackfin Tuna on Good Times.
John Richards of Port St Lucie, FL: 25 lb. Blackfin Tuna on Good Times.
Stephan Thomas of Chester, VA: 30 lb. Blackfin Tuna on Good Times.
Ashley Johnson of Chesapeake, VA: 25 lb. Blackfin Tuna on Good Times.
Jonathan O. Sprowl of Fuquay Varina, NC: 30 lb., 36 lb. and 39 lb. Blackfin Tuna on Release.
Andrew Newsome of Apex, NC: 31 lb., 34 lb., and 37 lb. Blackfin Tuna on Release.
Jonathan Sprowl of Fuquay Varina, NC: 33lb., 37 lb., and 40 lb. Blackfin Tuna on Release.